Snapchat trophies list for Android or iOS
Snapchat released a new version for Android in September 2015 that includes trophies. The iPhone version came out earlier. Those who have used Snapchat are taking advantage of the release by acquiring as many trophies as possible. People who are yet to be part of the snapchatters are curious about what Snapchat is all about and how valuable the trophies are. Nonetheless, to understand the trophies and their value, it is important to learn more about Snapchat and become a registered member (snapchatter). As we all, know Snapchat, which was launched in 2011, is a popular mobile app that enables users known as a snapchatters to send, receive and share pictures and videos. What's unique about this platform is that the pictures and videos self destruct within 10 seconds of opening.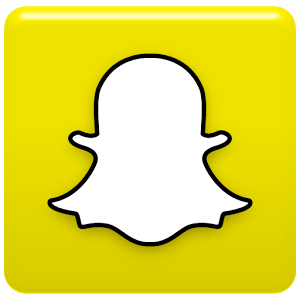 A Bit on the Snapchat Experience
When it was first started in 2011, Snapchat was targeting teens and young adults. The idea was to add some fun while sending or receiving pictures and videos. And to add a twist to the whole experience, the images or pictures would disappear after a few seconds. A user takes a video or photo and attaches a lenses, caption, or doodle then includes it to a story or simply sends it to a another user or friend. The caption or video will then disappear after 10 seconds. This unique phenomenon caused a stir in the market and has since attracted a large following both teens as well as adults. By end of 2014, more than 700 million photos and videos were being sent on a daily basis. And to make the interaction even more exciting and rewarding, the app recently incorporated trophies.
What Are Snapchat Trophies for Android?
Since the beginning, Snapchat has always been about sharing moments and experiences in a fun way. Having self destructing videos/photos encouraged participants to send as many snaps as they could, it also encouraged them to view and remember as many as they could. This allowed them to achieve a higher milestone after attaining a particular Snapchat score. In September 15, 2015, the company introduced a new feature known as "Trophy Case." This option seeks to reward snapchatters who share the most videos or pictures. After reaching a certain level, a user earns a trophy. The higher the level the higher the score which also means a more valuable trophy. The trophies come in form of little emoji rewards with some requiring unlocking. This is attained after reaching a certain level, achieving a specified score, or sending a particular number of stories via the Discover feature.
Unlocking the New Snapchat Trophies
The new Snapchat trophies take the fun and competitive experience a notch higher. To participate, you first need to be registered with Snapchat (become a snapchatter) to take advantage of the trophies. The next step is finding the Trophy case by locating and tapping the "white Ghost" symbol found on the camera screen. Thereafter, click the trophy icon located on the screens top profile. Here you will find emoji-styled icons both locked and unlocked. It's up to you to complete the required task so as to unlock the locked ones. Some items may be related to several trophies. While some tasks are a bit intuitive, others are quite unclear. The more time you spend on the app the more likely you will discover and unlock the trophies. This requires you figuring out the features as well as the new filters.
Meaning of Snapchat Trophies for Android
Different trophies come with different meaning as indicated below:
VCR: a video Snap has been sent
Rocket Ship: a milestone that is achieved after 100,000 Snapchat scores.
Flip: camera 10 has been flipped in a Snapchat video
Shooting Star: Snapchat score of more than 10,000 but not exceeding 50,000.
Fireworks/Red and Yellow: Snapchat score greater than 50,000 but not exceeding 100,000.
Three Stars: 10,000 Snapchat scores
Torchlight/Flashlight: 10 snaps have been sent via the front facing torchlight.
Lollipop: five different colors have been used when drawing a Snap.
Monkey: Sending a muted Snap
Microscope: 10 video Snaps have been sent after zooming in
Old School Camera: 50 video snaps sent.
Devil Face: 1000 Snaps sent via front facing camera.
Half Moon: 50 Snaps sent using Night mode
ABCD: 5 snaps sent after enlarging text
Upward pointing finger pointing: Send a snap after applying a filter
Apple's Victory Hand (Peace sign): Send a snap upon using two filters
Panda: Send 50 snaps after applying a white and black filter.
Apple's Snowflake: Send a snap featuring a below zero degree temperature filter
Sunny face: Send a snap plus a filter indicating more than 100 F
Snapchat Trophy Levels
Your journey to finding trophies becomes more rewarding as you advance in levels. The initial trophies require lesser scores and are much easier to achieve. However, you need to participate more and at times seek help from cheat sheets to hit higher scores. Currently, there are a total of 16 trophies which fall under Snapchat score, Filter, Apple Snowflake, Draw-on-app, video and more. Some scores on the Snapchat trophies include:
Baby: 100
Glowing star: 500
Sparkles: 1,000
Shooting star: 10,000
Collision symbol: 50,000
Rocket ship: 100,000
Ghost: 500,000
The amount of fun will vary from one trophy to another as some trophies feature multiple levels. The level or scores earned is revealed by tapping the trophy from the Trophy Case. To find out the number of trophies earned, first visit the Camera Screen and tap the Snapchat icon. Next visit the Profile screen and tap the Trophy Case located at the top section.
Snapchat Trophies List for Android and iPhone is a way for Snapchat to monetize
Snapchat Trophy Case which was rolled out on September 15, 2015 is targeted at Android and iOS devices such as smartphones, tablets, iPad and others. In addition to the Trophy Case, the new app also features new selfie tools as well as in-app purchase. To reach higher levels and gain more scores, you need to use the replay feature which allows you to view a video or photo one more time before it disappears. However, you may run out of the allocated free replays. Fortunately, the in-app purchase enables you to unlock the replays right from the app. You are offered one free replay for every 24 hours. However, you can also buy three more apps for $0.99, 10 for $2.99, or 20 replays for $4.99. The paid replay offers a good revenue source for Snapchat considering that you can only use one replay at a time. This means that every replay will have its own separate message.
read about Snapchat bestfriends and How To Increase Your Snapchat score
(Visited 820 times, 1 visits today)